OK I'm trying to post a picture. This one is of Leo taken June 2004 at
Slide Rock State Park just outside of Sedona AZ. We were on a road trip that went from Monterey to Texas and Oklahoma and back. It was 6000 miles long and took a month to do. Boy was it fun!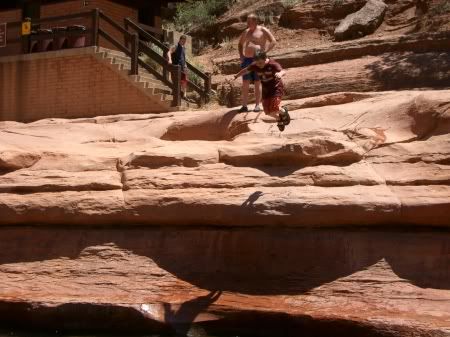 Right after this picture was taken, the guy behind Leo yelled "Cannonball!!" and did indeed do a cannonball into the river, totally soaking some Japanese tourists.